Detecting carbon monoxide gases
November 2009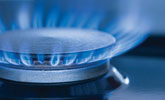 Chubb Security has launched a detector that warns home and business owners of the presence of carbon monoxide (CO) gases that could help prevent deaths and injuries caused by CO poisoning.
CO is colourless, odourless and invisible. The only safe way to detect this silent killer is with a CO detector linked to an alarm. A by-product of combustion, this lethal gas is emitted from any flame-fuelled device. When these devices malfunction or do not receive adequate ventilation, CO can quickly build up inside a home, causing injury or death.
Adhering to the following rules could save your life, or someone else's:
* Install a CO detector on each level of your home and near sleeping areas.

* Check the flame colour of your appliances; if it is orange you have a problem.

* Get your appliances checked annually.

* Check the flue, is it blocked? Do you have creeping plants growing up your walls or do you have birds nesting in your flue? Completely remove these obstructions from the flue area and fit a guard to stop any birds nesting inside.
* Is there adequate ventilation? Check your air bricks or vents to ensure they are not blocked, which could cause CO to build up in your home.
* Do you suffer from unexplained illnesses, fatigue, muscle pains, upset stomach, lethargy, dizziness and headache? Do your symptoms seem worse at home, and better when you are in fresh air or somewhere else? Visit your doctor and ask for a CarboxyHaemoglobin (CohB) test.
How do carbon monoxide detectors work?
Carbon monoxide detectors trigger an alarm based on an accumulation of CO in an area over time. CO can harm you if you are exposed to high levels in a short period of time, or to lower levels over a long period of time. CO detectors require a continuous power supply, so if the power cuts off then the alarm becomes ineffective. Models are available that offer back-up battery power.
Detectors should either be placed on a wall about one metre above the floor or on the ceiling. Do not place them right next to or over a fireplace or flame-producing appliance. Keep them out of the way of pets and children and ensure each level of the home or business has a separate detector. If you are getting a single CO detector, place it near the sleeping area and make certain the alarm is loud enough to wake you up.
What to do if the CO alarm sounds
Get all members of the household to fresh air, and ask whether anyone is experiencing any symptoms of CO poisoning. If so, call the fire department and ambulance service immediately. If no one has symptoms, ventilate the building, identify and remedy the source of the CO before returning inside, and have appliances or chimneys checked by a professional as soon as possible.
Did you know?
Andrew Stead regional GM SA for ADI, says that homeowners do not pay enough attention to the finer detail in their insurance policies. The following aspects contribute to how your insurance company will assess your claim:
Make sure you are aware of how your insurance company will protect you if your home is broken into. If you do not have your ducks in a row, your insurance company may let you down badly.
Make sure you have an insurance approved installation which is linked to a central security station.
Is your basic installation adequate enough? This has proven to be a huge area of contention, says Stead, who believes that insurance companies do not really care. "They should be enforcing more stringent rules but unfortunately this is very difficult."
Unfortunately if you want to protect your life, there are extra steps to be taken and it will cost more.
Similar Articles
[ November 2009 ]

[ November 2009 ]