Complexes too complacent?
July 2009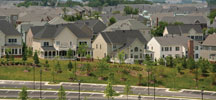 Living in a secure estate or complex might give the illusion of safety, but residents still need to manage their own security.
One of the drawbacks of moving into a complex or gated community is that homeowners become complacent about safety. With access security measures in place, residents are lulled into a false sense of security. "But," says Charlene Erasmus, Trellidor's brand and public relations manager, "security is regularly being breached in these complexes."
Do not assume that the access control into the complex is the responsibility of the body corporate and the armed response company responsible for the security of the complex. Residents need to take responsibility for monitoring the complex's access control as well as their own security.
The free movement of strangers in and out of complexes, such as daily workers given access codes by employers, has often been blamed for providing opportunities for theft. The same applies to services such as deliveries and garden services.
Addressing access control in estates
Gus Brecher from Cathexis Technologies, says technology has had to step up in order to meet the security risks placed on estates because of the constant traffic moving in and out of these estates.
A recent incident at an upmarket estate in KwaZulu-Natal prompted the need for the estate to up its game, and invest in stricter access controls. Cathexis Technologies was asked to design a system, using camera technology, to address the security issues at the estate's access control hub. The solution was designed along the following principles:
1. Every resident requires an access card to get in and out of his estate.
2. Using camera technology, a central control room in the estate will get footage of every transaction that happens at the access point.
3. The security system's software is specifically programmed to home in on any abnormal transaction and it will be immediately recorded and monitored.
4. Cathexis designed the system to incorporate a number of other programmed rules written into the central software. Some estates for example, set up an anti-passback transaction, whereby a person who enters an estate with his card, must exit with his card. No one, therefore, can take a card on the premises, hide it away for later use, and think that they can re-enter the estate at another time. They will be denied access.
5. If this does occur, the control room is then alerted that an anti–passback transaction has just occurred, and they will investigate.
6. The camera footage at the access point will automatically switch to the specific monitor screening the incident in question, so that it can be studied.
7. An SMS will automatically be sent to the cardholder.
8. Appropriate action will be taken.
Need to know: Estate access
<i.* Security guards at access points are often terrorised into tipping off offenders. So be as vigilant.
* Access control must be tight with good bedside manners – no re-entry must be allowed.
* Estates need video images associated with access transactions – for follow up investigations.
* This video footage needs to be easy to find by having a video database.
* There must be a dedicated CCTV and video control room located somewhere in the estate to be able to take immediate action on abnormal transactions.
* Check that there is 24 hour monitoring at the access point and that the integrity of the system is strong. There should be automatic notification to residents should anything go wrong with the system in place.
Similar Articles
[ November 2009 ]

[ November 2009 ]

[ July 2009 ]