The last frontier
July 2009
Your home is your final refuge against the tyranny of crime that plagues South Africa. It is where you should be able to put up your feet, relax and enjoy your family, friends and whatever interests you have without worrying about the outside world and the numerous threats you may have to face at any moment.
Sadly this is not the case for those of us who live in South Africa, but it can be. The security solutions do exist that can help you regain the refuge that is your home. All it takes is the right advice, trusted service providers and careful consideration of your individual security needs.
Our goal in Home Security is to highlight what the security necessities are for securing our homes, and how to reliably go about finding the right people and products to implement and make those solutions work the way we want them to.
Home owners have been burdened with fly-by-night service providers doing shabby work and offering no backup and support for too long. In this, the first issue of Home Security, we hope to take the first steps in helping home owners take control of their security without having to become technical experts. It can be done and we hope to take you on the journey that will see us all enjoying the pleasures of home without the constant stress of 'when will it happen to me'.
I hope you enjoy and learn from this first issue of Home Security. We want Home Security to be a resource for every home's security needs, so any comments, suggestions or criticisms are welcome. Please feel free to contact me at
andrew@technews.co.za
.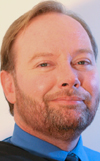 Andrew Seldon
Editor
Credits
Technews Publishing
Tel:
+27 11 543 5800
Email:
malckey@technews.co.za
WWW:
www.technews.co.za