Knowledge, technology and common sense
November 2009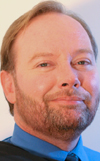 Welcome to the second issue of Home Security. In this issue we have an action-packed line-up of the latest security advice, best practices, tips and tricks to help you improve the security of your home and loved ones.
There is no single solution to the homeowner's security needs in South Africa, security is a process that is enhanced and implemented by the application of knowledge, technology and a good dose of common sense. Home Security highlights various areas in which homeowners can boost the security of their property and maintain a watchful eye no matter where they are. The Internet, whether via cable, wireless networking or GPRS is even playing a role in this field.
And while we do encourage you to take responsibility for your own security, we are not about to suggest homeowners abandon the services of third parties, such as armed response companies. We do recommend you choose your service provider carefully, ensuring they can integrate their services with your own security measures.
Old-fashioned common sense is always your first security resource. Home Security is your second. Enjoy the issue. If you have any comments, please forward them to
andrew@technews.co.za
.
And the winners are . . .
We had some fantastic products up for grabs in our first issue. Here are the winners:
* The winner of the Optex system from Elvey Security Technologies is Christo Serfontein.

* The winner of the AXIS M1011 Network Camera from Axis Communications is G. A. Debruin.

* The winner of the DIY CCTV kit from ADI Global Distribution is Francois Kapp.
Congratulations to our winners and a big thank you to our sponsors. For those who did not win, there are more give-aways in this issue.
Good luck.
Credits
Technews Publishing
Tel:
+27 11 543 5800
Email:
malckey@technews.co.za
WWW:
www.technews.co.za